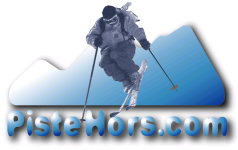 Posted on: 2019-03-22 07:22:32 by davidof
Series of ski accidents in the French Alps
A 64 year old ski tourer was killed on the Pointe de Plovezan (2644 meters) in the Beaufortain above Aime la Plagne this morning. It appears he slid on hard snow before being carried 600 meters over cliffs.

An American teenager has been killed ski touring with a guide on the aiguille du Tacul (3444 meters) in the Mont Blanc range.He slid and fell 400 meters over the steep north face. The victim was accompanied by another person.

In the Belledonne range in the Isere a ski tourer was injured after triggering a small slide below the Oule refuge (1836 meters). He was carried over cliffs. He was taken to hospital by helicopter. The spot is notorious for avalanches and has been the site of a number of dramas over the years. Eye witnesses reported strong winds and snow transport in the sector. The avalanche risk was 2 and spoke of rare small slabs above 2200 meters altitude.
Comments