Two off piste skiers have been killed following an avalanche near the ski resort of les Deux Alpes. Both victims were men aged in their 50s, part of a group of four. The avalanche occurred around midday on the south side of the Brèche du Grand Creux. The sector, in the commune of St Christophe en Oisans, can be reached by ski lifts from les Deux Alpes, in particular the Toura chair. The victims were planning to ski down to St Christophe when they triggered a slab just under the Brèche at around 2800 meters altitude.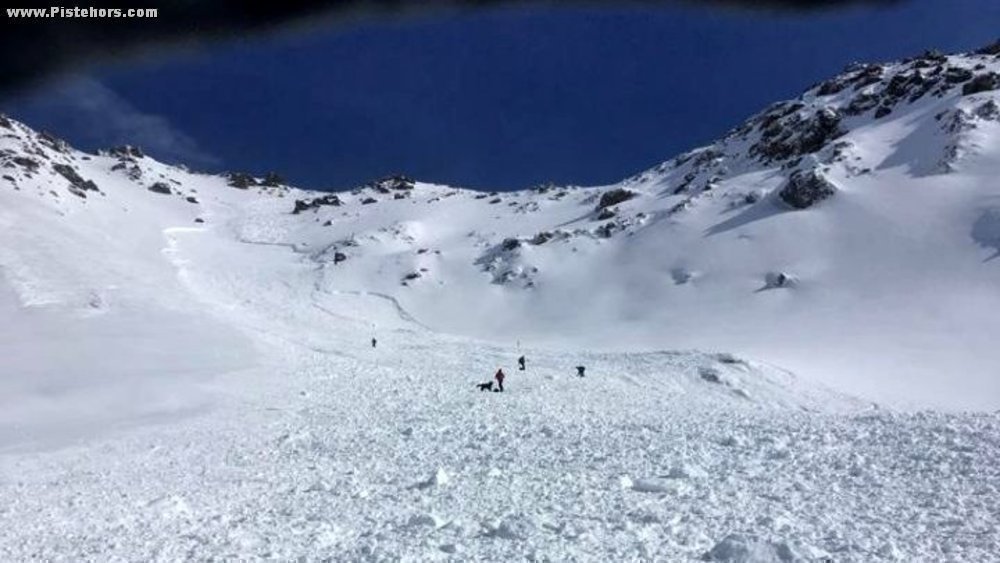 © Police nationale (Twitter @PoliceNat38)

The first victim, Christophe Gilabert, a well known business man from Toulouse, was found after an hour under the snow from the signal from his avalanche beacon. Unfortunately he was in a state of cardio-vascular arrest and could not be resuscitated. The second victim was named as Damien Albert, a ski instructor from les Deux Alpes and described as very experienced at leading off piste groups. He spent around 2 hours under the snow and was recovered in a state of severe hypothermia and cardio vascular arrest. A medical team gave CPR at the scene and he was transported to hospital in Grenoble but succumbed to his injuries. The group were equipped with avalanche beacons but a police spokesman said Mr Albert's beacon was faulty[1]. He was found after an extensive probe search by 26 rescue workers and a team of 6 dog handlers who had been airlifted to the site. According to eye witnesses another group had already skied the slope. Mr Albert's two other clients who were not caught by the slide.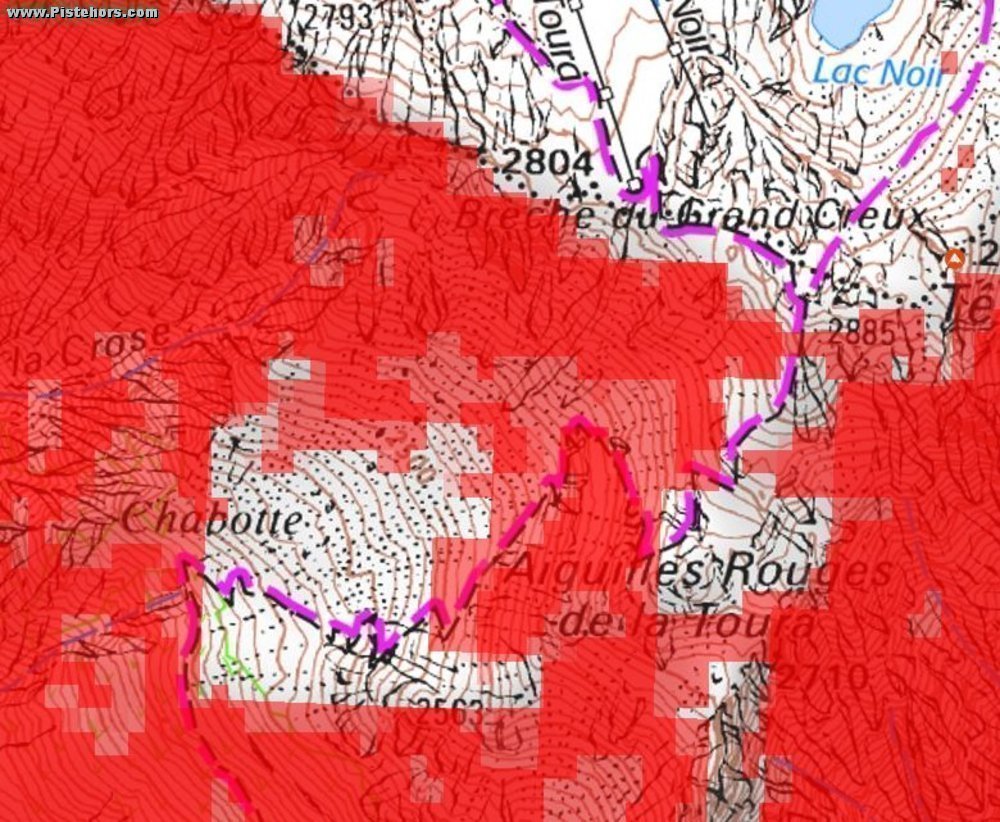 Slope angles under the Brèche (red > 30 degrees)
There has been around 30cm of fresh snow in the area accompanied by strong North-West to North winds which have created snow drifts and slabs on sheltered slopes. Meteo France warned of Considerable avalanche risk in the sector, particularly on North-West to East faces where there are weak layers in the snow-pack but also a risk of small slabs on south facing slopes (in the lee of the wind) and close to ridge-lines. The avalanche occurred on a South to South-West facing slope. The slope is over 30 degrees where the slab broke.
[1] Investigators have said that the beacon was incorrectly attached which meant it was not transmitting.