Avalanche
News relating to avalanches. Check the Avalanche Bulletins when planning a trip outside of open ski slopes.
Wednesday, 06 January, 2010
Backcountry travellers risk being buried in an avalanche of hyperbole this winter as journalists and law-makers turn their sights on off piste skiers. Writing from the comfort of some Parisien brassiere the Guardian's intrepid Lizzy Davies alluded to a "Winter of Terror" similar to 1999 or 1950 with "alpine residents living in fear" of avalanches raining down on their chalets.
Wednesday, 14 October, 2009
The ANENA (National Association for the Study of Snow and Avalanches) is running its Avalanche Days this autumn. The days will be held on the 7th November in Briançon, 21st November in Toulouse and the 5 December in Nice. They are aimed at all winter sports enthusiasts : walkers, climbers, free-riders, ski tourers and ice climbers who want to extend their knowledge of winter conditions in the mountains.
Monday, 05 October, 2009
In April 2005 two young snowboarders, Sam Harber and James Rourke, were killed by a massive avalanche in the French Alps. More than four years on and the fallout from that slide is still reverberating far beyond the sparkling glaciers of the Savoie and carries an important warning for other off-piste enthusiasts.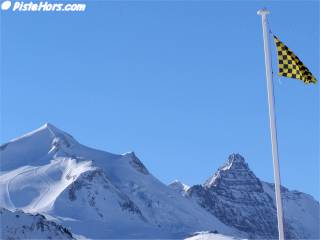 Thursday, 25 June, 2009
Two Haute-Savoyards have been killed by an avalanche on Mont Blanc early yesterday. The climbers were attempting a long route on the Droites above the Talèfre glacier. It seems that the pair were hit by a small slab under the Tour des Courtes at around 3600 meters altitude. The men were swept to their deaths over cliffs.
Friday, 17 April, 2009
A 35 year old ski tourer has been caught by an avalanche above Saint-Paul-sur-Ubaye in the Alpes de Haute-Provence late yesterday morning. Climbing alone he could have become just another one of these years statistics but fate decided otherwise.
Tuesday, 14 April, 2009
Henry Schniewind has sent us information about an avalanche rescue operation at Val d'Isere yesterday. Three ski tourers were buried climbing to the Point Pers. The avalanche released 200 metres above them, probably due to remote triggering and was 400 meters wide. The slope is west facing at around 3500 meters altitude.
Monday, 13 April, 2009
Three ski tourers, two men and a woman have been killed by a large avalanche on the Pointe Joanne (3052 meters) in the Southern Alps. A fourth person has been taken to hospital in Briançon but without serious injury. The slide measured 400 meters and run over 800 meters.
Saturday, 04 April, 2009
A family group with a ski instructor have been caught by an avalanche off piste in Val d'Isère. One of the group, a 21 year old man, was taken by helicopter to Grenoble in a critical conditions.
Thursday, 19 March, 2009
This winter (1st December to 1st March) 19 people died in avalanche accidents in France. This is close to the average established since 2000 but 3 more than the median figure for the period reflecting the unstable conditions, particularly during January.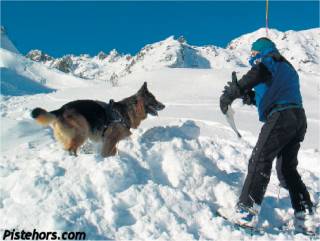 Saturday, 07 March, 2009
Three ski tourers have been killed by an avalanche in the North Belledonne close to Chambery. The skiers were heading for Le Chapotet in the commune of Presle. It is the most serious avalanche accident in France this season.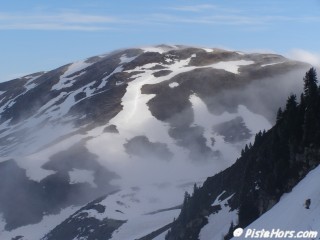 Le Chapotet (archive photo, early May).