Sara Berthelot and Paul Mason qualify as French Guides
This season 54 new guides have qualified from the French National School for Skiing and Climbing (ENSA) based in Chamonix. Amongst them just one woman, Sara Berthelot and a rare American, Paul Mason.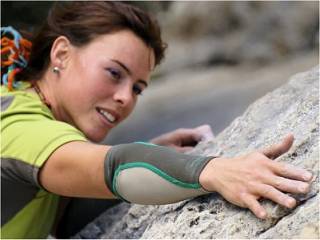 Sara Berthelot
A qualified pharmacist and English speaker (if you are looking for a guide for your next trip) Sara doesn't go in for extreme climbing, preferring the challenge of long routes requiring stamina. She has completed the Arête Sans Nom on the Verte entirely on foot from downtown Chamonix as well as the traverse of the Aiguilles du Diable with her friend, Belgium climber Vanessa François. Last autumn she was part of a French women's expedition to the Tours de Solu in Pakistan along with Karine Ruby who died on Mont Blanc in May.
There are less than 20 ENSA qualified female mountain guides operating in France, including, Françoise Gendarme, head of the guides union (SNGM). The risk and physical requirements make the guiding exams extremely tough for the girls.
New Yorker, Peter Mason moved to Sallanches in the Arve valley in 2003 and is only the second American to qualify through the French system. You can find his website here.
http://www.chamonix-heights.com/
You don't have to live in Chamonix to become a guide, amongst other names are Eric Monnier from the Drome department. Eric is keen on a more environmental approach to the mountains. His next project at the start of July is the Grenoble 3G. He intends to climb the Grand Pic de Belledonne, the Granier and the Gerbier using only cycles and train for the approach.
http://lavadrouille-altitude.over-blog.com/
Other names on the list includ Christophe Dumarest commander of the Groupe Militaire de Haute Montagne, climber Lionel Albrieux and rescue worker Vincent François who works with the High Mountain Police in Chamonix (PHGM). Vincent climbs 8+ routes and took part in the PGHM expedition to Patagonia last winter.
http://patagonie2008.pghm-chamonix.com/
The guiding and mountain leader training are undergoing a revision for 2010. In the case of high mountain guiding there will be a greater emphasis on professional development and tougher entrance criteria (you already need to ski and climb to an extremely high standard, leading at 6C on alpine routes for climbing).

Posted by
davidof
on Sunday, 28 June, 2009 at 02:38 PM
Comments are now closed