Increase in avalanche deaths for Winter 2009
This winter (1st December to 1st March) 19 people died in avalanche accidents in France. This is close to the average established since 2000 but 3 more than the median figure for the period reflecting the unstable conditions, particularly during January.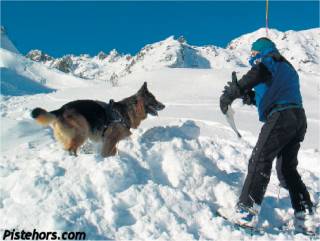 8 of the victims were off piste skiing, there was one off piste snowboarder, 5 ski tourers, 3 on snowshoes and 2 climbers.
A trainee guide and two qualified mountain guide, one of them a member of a specialized mountain police unit based at Lannemezan in the Pyrenees were amongst the victims. A senior executive from Club-Med was also killed while skiing with an instructor and the director of piste security at Valmorel.
The majority of the accidents, 12 in total occurred in the Northern Alps, half of them in the Savoie. There were four deaths in the Southern Alps, 2 in the Pyrenees and a rare accident of a snowshoer in the Jura.

Posted by
davidof
on Thursday, 19 March, 2009 at 07:12 PM
Comments are now closed