Chamonix profits hit hard by weather
It has been a difficult few years for the Haute-Savoyard resort of Chamonix. Killer avalanches, a deadly tunnel fire, barbarian invasions (in the form of British "neo-colonists"), a cable car accident that wiped out the summer season in 2004, a fire that ripped the heart out of the Rue du Moulin, open warfare with Saint-Gervais over access charges to Mont Blanc and now a 35% drop in turnover for the lift company.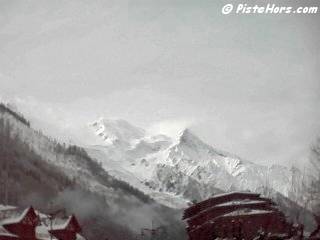 In 2005 Chamonix could content itself with a place on the podium. With a turnover of nearly 46 million euros it was the number three French operator with 5% of the total French market. This year has been little short of an "annus horribilis". Revenue has dropped to a paltry 29.7 million euros relegating the Compagnie du Mont-Blanc (CMB) to 11th place on the ski resort hit parade. François Bidaut, the president of the lift operator says that fewer people are using the lifts in Chamonix in both summer and winter. All the Haute-Savoie mountain resorts suffered in August 2006 due to very poor weather but Chamonix was also affected by poor snow at the start of the season which kept Grands-Montets shut, a very cold winter at altitude and had to close most of the ski lifts for a 6 days during March due to bad weather. The resort was open just 153 days in 2006 compared to 188 in 2005. A drop of 19%. Only 10 million people used the lifts this year compared to 12.8 million in 2005.
Chamonix may not have sold its soul to the devil, but they have sold it to the Compagnie des Alpes (CdA), which may be worse. The CdA certainly will not be pleased on the affect that CMB will have on its bottom line. Globally the ski resort arm of CdA had a good 2006 season with a 4.5% increase in turnover excluding Serre Chevalier Development acquired in 2005. The number of skier/days was up 1.4% and receipts up 3.1% showing that the group was increasing revenue for each skier. The good results were also helped by the school holiday dates, especially Easter.
Further Information
http://www.compagniedesalpes.com/
Posted by
davidof
on Wednesday, 27 September, 2006 at 12:54 PM
Comments are now closed