Interesting to see new lines being skied in the Mont Blanc range. This time Julien Herry (guide haute montagne at chamonix), Luca Rolli (guide haute montagne at courmayeur) and Davide Capozzi have skied what seems to be a first The Arète sud Ouest de l'Aiguille de l'Eboulement. It is a very exposed slope of 40°/45° over 700 meters with an abseil of 20 meters.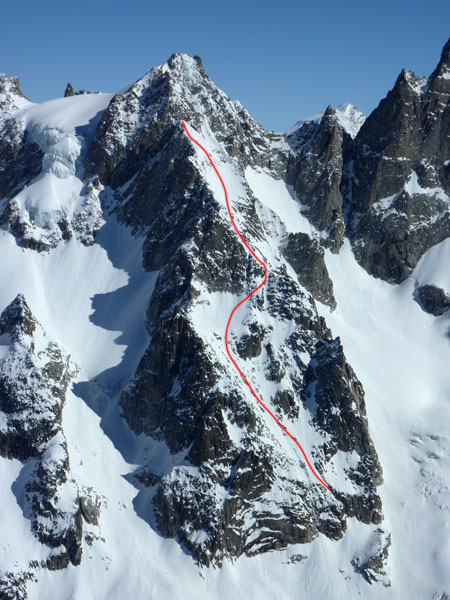 http://www.snowhow.it/pagina%20foto/eboulement%2011/eboulement11.htm
The same team skied the aiguille du Brouillard in January descending a couloir to the right of the pointe Baretti (Janody, Saint-Marie, Tardivel 2006). This is a regular 45° over 1000 rated 5.2/E3. The exit is not practicable on skis.
http://www.snowhow.it/pagina%20foto/brouillard%2011/brouillard11.htm