A long trip today. I wanted to take a look at la Drailles du Charmilles above les Pres. Here is a tour of the horizon from Mont Blanc to the left

to le Pinet on the right.
The road after les Pres was too icy for my car, even with new snow tires. So I parked at 950 meters. A 4x4 had managed to forge a way through to the summer car park at 1400 meters and forestry workers were still hard at work felling trees.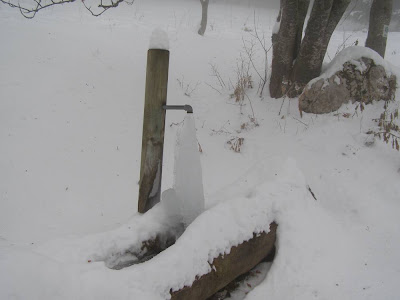 The cold snap had frozen the fountain at the car-park. It was murky going, with an inversion layer trapping clouds in the valley below 1650 meters.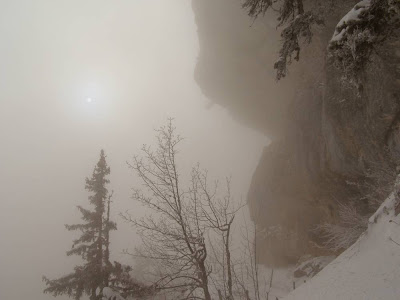 Frost had formed on the trees in the super cold air.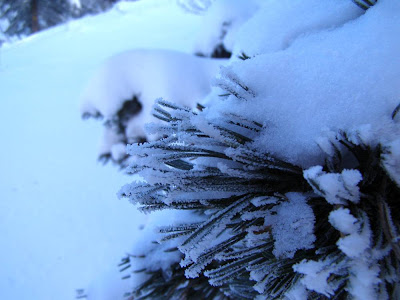 The yellow rocks of the northern Chartreuse began to appear out of the mist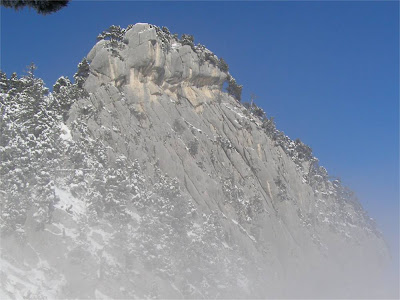 There was a fantastic view of le Mont Blanc across the valleys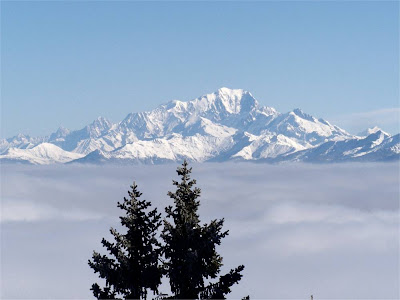 The descent from croix de l'alpe looked quite tempting, more snow than at the end of January 2007
There was a lot of snow banked up on the vires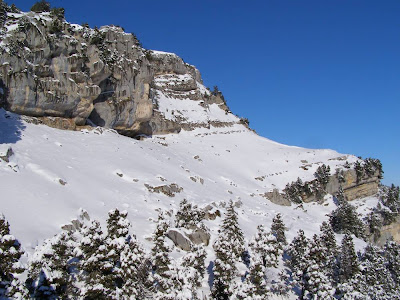 The Granier loomed on the horizon like a giant whale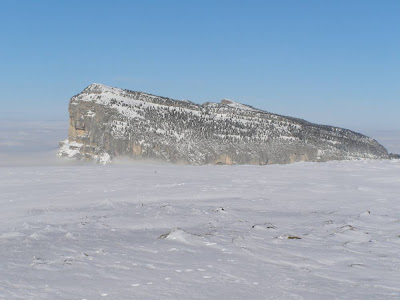 The South face of the Grands Moulins, I'd skied this in mid-January in spring snow conditions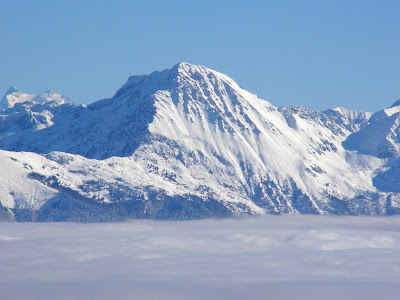 The Cross of the Alpe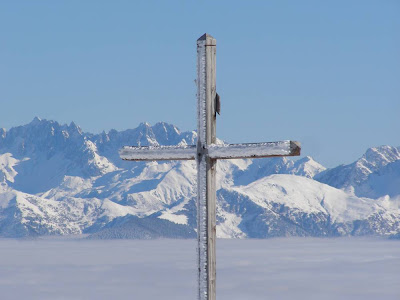 and then some turns down to the pas de l'Echelle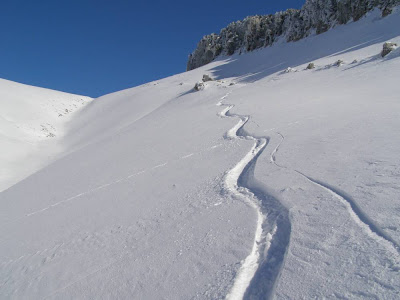 The westerly winds had left a lot of hoar frost on the trees (a good clue to the prevailing winds of the last days)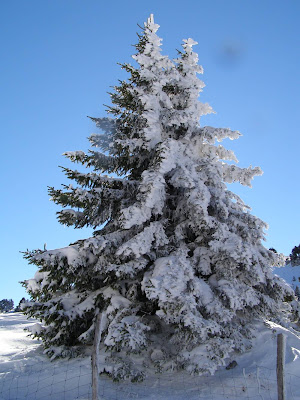 The entrance to the Draille is a bit "scaborous" as the French say. A bit more snow and it would be skiable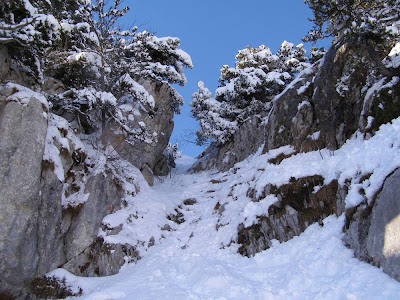 and then the grassy slopes of the Charmille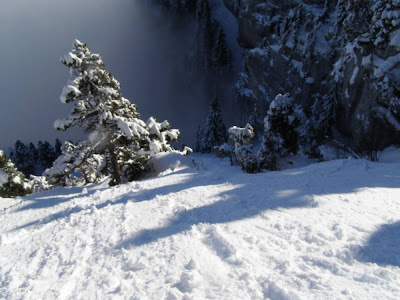 zig-zagging between the small rock bands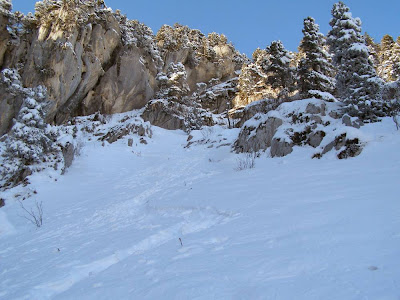 I couldn't find any route description for skiing the Charmille. The entrance is hard to find so it is possible that no-one comes this way in the winter. Maybe a Volodia or local (Roch Pelens?) has skied it?
Note: the Charmille are a decidous tree (hornbean or Carpinus betulus) that presumably can be found in this spot.