Ski touring groups were involved in four separate incidents in the Savoie department yesterday requiring the intervention of the rescue services. A solo Italian skier was killed, another person is in a critical condition in Grenoble hospital and another suffered a knee injury. Recent fresh snow has created dangerous conditions at altitude.
The first avalanche occurred shortly after 11h00 in the Albaron sector near the pointe de Collerin above Bessans. A guide and wife from Chamonix accompanied by another skier were descending from the summit, the guide went to test ski the slope and was taken 250 meters by a slide. His friends went to his aid while eye witnesses contacted the rescue services, they were able to recover the guide and start first aid, the victim was in a state of cardio-vascular arrest. They were joined by the PGHM. After emergency medical treatment on the scene he was heliported to Grenoble University Hospital where he is in a critical condition. (the skier guide Philippe Chillet from the Compagnie de Chamonix died later).
On Monday a patrol of the Modane CRS found the body of an Italian ski tourer near the Pointe de Charbonnel close to Bessans. The 52 year old man had been buried by an avalanche and partially buried by the slide. Alerted by the man's family the CRS overflew his route and spotted the victim at 16h30.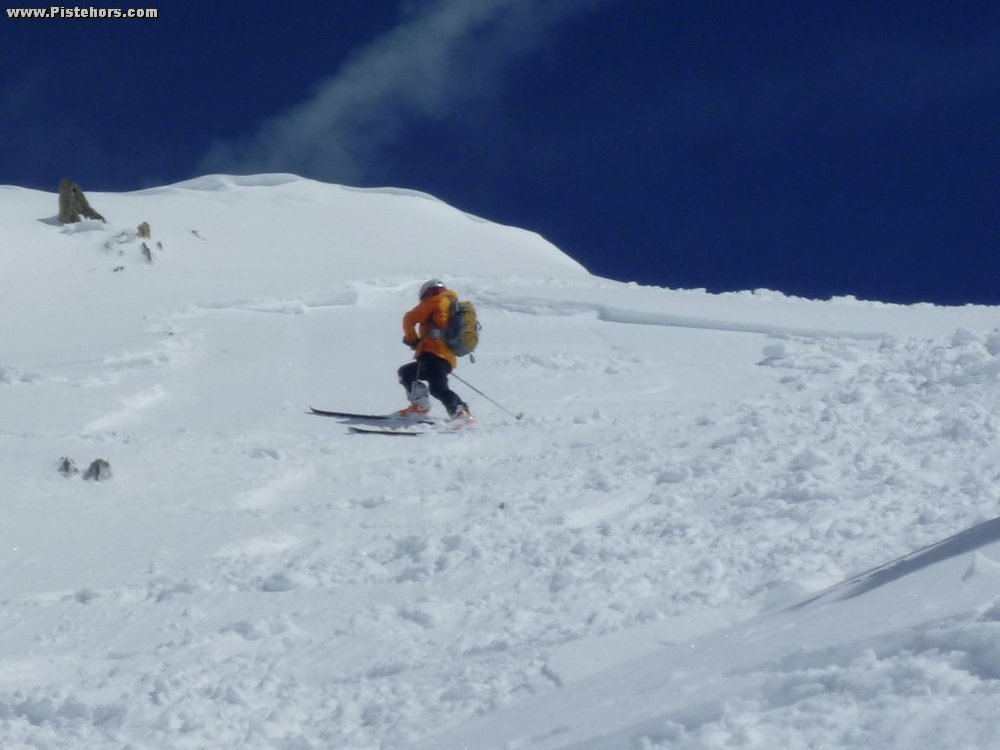 Small skier triggered slab (1 May)
Shortly afterwards a cornice collapse triggered a slide under the Roche des Marches above Orelle. A 45 year old women was hit by the slide but escaped without injury. Never the less the rescue helicopter from Briançon collected the victim and dropped her in the parking by her car. Just after 13h00 a third avalanche occurred near the Grande Sassière close to the ski resort of Ste Foy-Tarentaise (closed for the summer). A ski tourer was caught by the slide by managed to remain on the surface. He suffered a knee injury needing hospital treatment.
There has been 30-50cm of fresh snow last week in the Northern Alps and both the local authorities and Meteo France had warned backcountry enthusiasts to take extreme care in the mountains, especially at altitude. Meteo France, which has stopped full avalanche bulletins for the season, estimated the risk at around 3/5 (Considerable). With a return to spring like weather on Monday the principal risks are residual slabs at altitude (>2500m) and natural avalanches during the course of the day.